Band believes future bright after successful contest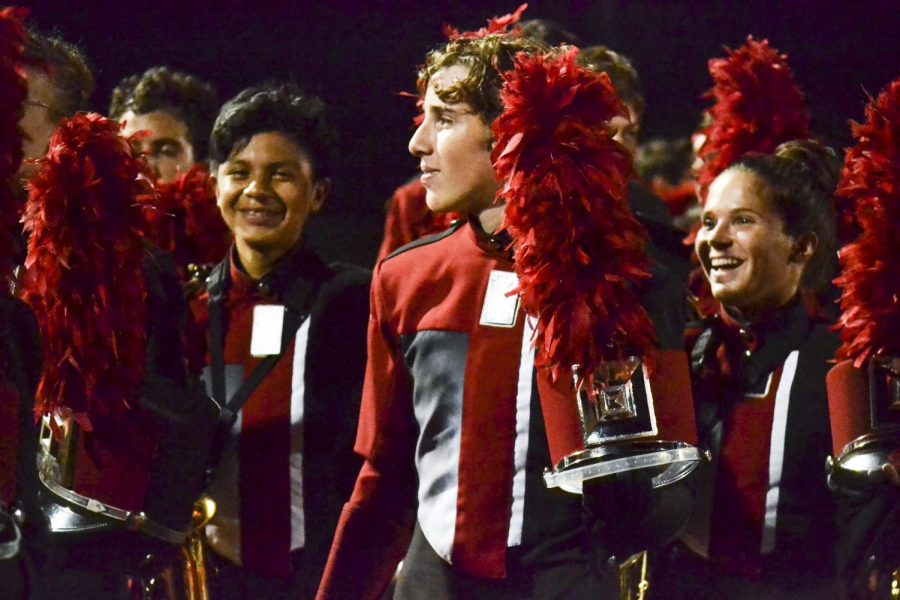 Abi Baldiwn, Features Editor
May 23, 2019
A couple weeks ago, both the Symphonic and Wind Ensemble bands will drive to San Antonio to participate in the Director's Choice contest.  The performance and recording were at James Madison High school and the band returned home with five trophies in total.
The first half of the contest was a great success, winning overall outstanding, two solo awards, and two outstanding in class.  Head Director Chris Yancey truly pushed the abilities of the band, each piece they performed was ranked as a class one, the hardest rank of music.
"They're all beautiful pieces," said Yancey," There were definitely some amazing moments, especially in Saturn Returns, that were the best we've done."
The next phase for the band will be submitting the recording of their performance.  Every even year, 5A bands have the opportunity to qualify as an Honor Band, or a concert band that is recognized at either the Region, Area, or State level. It's the first year the band is participating.
"We had some difficult pieces but we did very well," said Yancey, "There was somethings picked up on the recordings that the audience doesn't always hear."
The rules for the Honor Contest are as follows:
Honor Band submission preparations may begin on December 1

a statement of compliance must be included in entry documents upon sign up on March 1,

entry forms must be turned in between the March 1 and June 1 deadlines

final recordings must be submitted by June 1

editing for either taking out excess space between movements or matching the volume of tapes is allowed

File compression, however, is prohibited.  
"We have very strong recordings," said Yancey, "I believe that on the upcoming contest we will do fairly well."