NHS to Welcome New Members Soon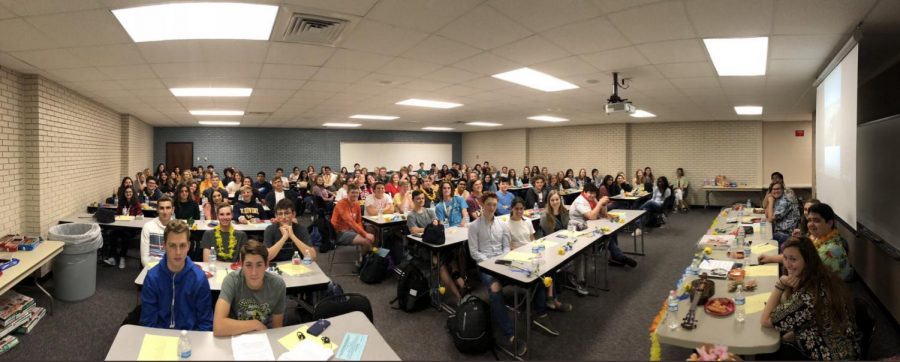 The new NHS members for the year 2019-2020 have been selected. After many applications, around 105 students were admitted this year. The students were selected based on their GPA, leadership positions, community service and outside of school activities.
NHS Sponsor Sharon Finger welcomed the students on April 9 in the LGI with some pizza and treats. Officer tryouts took place with more than ten candidates.
"We have never seen applications like the ones we saw this year," Finger said.
The official Induction Ceremony will take place on April 18 at 7:00pm in the auditorium. All the new NHS members will receive their official welcoming into the organization together with friends and family.
"My brother was in NHS so I am very happy I made it in and kept the organization in the family," new NHS member Andrew Lee said. "NHS is a great opportunity for scholarships and community service, I'm excited."