Houston Livestock Show and Rodeo comes to town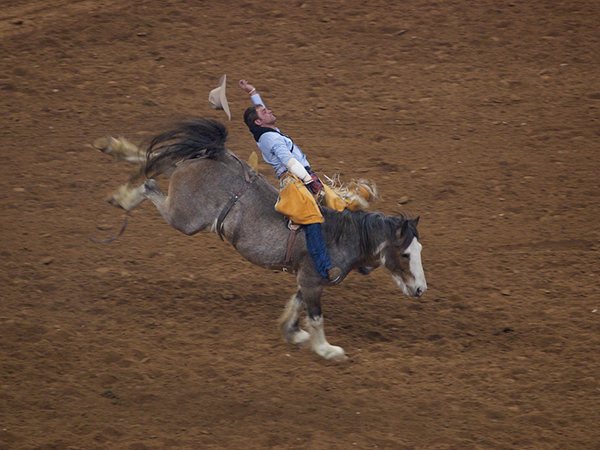 Hang on for a minute...we're trying to find some more stories you might like.
The famous rodeo mosied on into town this past weekend and many are excited to visit its many exhibits. If you're into carnivals, petting zoos, shopping, bucking-bull riding, or live performances from some of the most popular artists, this fairground is the place for you.
The all-day event will be held the next three following weeks at NRG stadium in downtown Houston, ending on March 17.
One of the many shows in the rodeo is the super series. The 19-day tournament for champion titles in bareback riding, bull riding, saddle bronc riding, steer wrestling, tie-down roping, team roping, and women's barrel racing. The champion in each division earns $50,000 and even a custom made saddle. These competitions are an exciting way to spend your evenings out on the town.
A few contestants include, Tuf Cooper, Clayton Hass, and Emily Miller.
The Carnival includes ferris wheels, roller coasters, games, and the best fried food in the south. One notable delicacy is the fried Oreo.
Once the rodeo events commence the live concerts begin. This year, big name performances encompass, Kasey Musgraves, Cardi B, and The King of Country himself, George Strait.
This annual experience promotes a family-friendly opportunity to engage in agricultural practices that provide the crops our country consumes and the hard work it takes to run this industry. The Houston Livestock Show and Rodeo values Texas Youth, western heritage, and scholarships to college students.