Students get new class options next fall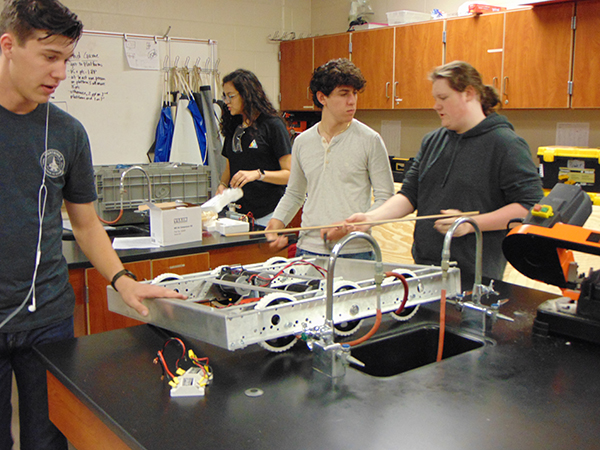 Hang on for a minute...we're trying to find some more stories you might like.
New classes will be added next fall, including Earth & Space Science, Environmental STEM, Aquatics STEM, and a Robotics class. All will be added to the school's arsenal this coming year.
"We're trying to expand and reach out, as well as bring back courses from the past," TISD Director of Science Jennifer Adams said.
The new courses will increase the academic diversity of the school with more options to help students decide on future majors and minors for college.
"I've always been interested in constellations and with Earth and Space Science I finally get to learn about something I actually care about," junior Robert Hanning said.
The class however will not be an easy one, it will be a very rigorous course.
"The expectations for that class will be high, it is definitely a college level course, though it doesn't give you quality points," Adams said.
Students will be required to have taken certain classes before entering, including Biology, Chemistry, and Physics. The class will combine many of these elements in it's curriculum as well as go further in depth, but students will be allowed to double up if needed.
"Students who have not taken Physics but still want to take (Earth and Space) can but will have to take it at the same time," Adams said.
Aquatic STEM will also be a challenging course, more than the normal Aquatic Science.
"This class will truly be for those who really want to go into marine biology," Adams said.
On the flip side, a new course, a less difficult version of AP Environmental Science, will also be offered next year. The class will be called Environmental STEM and will be a level course.
"It's for kids that think that a (difficult) course like AP Environmental Science isn't for them and would prefer they to take a relatively easy class," Adams said.
A Robotics class will also be added next year, it's a CTE (Career Technology Education) class meaning it's not under science like the other new courses.
"It will be the first of four Robotic classes which we'll add up," Adams said.
The class is really for those who want to learn more about robotics as a whole.
"It's not just over the coding, but the building of things with all the mechanics that go into (it)," Adams said.

About the Writer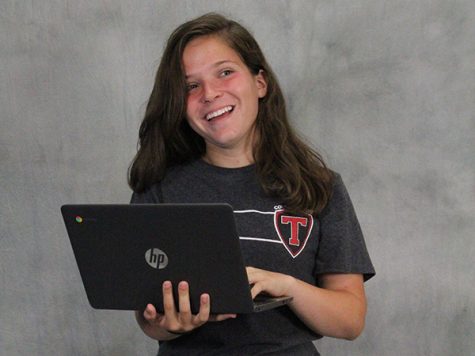 Abi Baldwin, Editor-in-Chief
What's up guys, I'm Abi and I'm the Feature Editor for the Cougar Claw.  I'm a senior and I play tenor saxophone in the Tomball Cougar Pride Marching...