Stephenson earns Mr. Debonair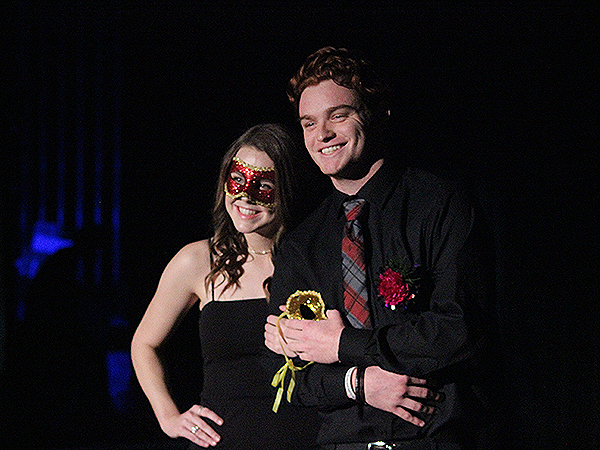 Hang on for a minute...we're trying to find some more stories you might like.
Laissez Les Bon Temps Rouler… "Let The Good Times Roll", was the mantra for this year's Mardi Gras themed Mr. Debonair. Last Saturday night fifteen eager senior boys competed for the prestigious title of Mr. Debonair 2019.
Decorations of green, purple, and gold were draped around the auditorium as it filled up with the friends and family of the hopeful contestants.
"I wasn't nervous at all, I was very confident. I had prepared not only physically, but also mentally so I was good to go," Cody Ryan said.
The contestants and their escorts had been preparing for the competition for weeks now.
The show started with some great first impressions. Each contestant and their escort were introduced followed by the boy answering a question they were not asked ahead of time, a difficult feat to say the least.
"Some of those questions were kind of crazy, definitely unexpected. But you just have to think quick on your feet," Ethan Quigley said.
Next was the talent portion, arguably the most entertaining part of the show. Many contestants showcased their musical abilities while others took a more unconventional route.
From roller skating to science experiments to ribbon dancing and everything in between, there certainly are some senior boys with some not-so-hidden talents.
"I wanted to do a lot of tumbling in my skit to really get the crowd going. I had practiced it a lot and I'm just glad I didn't fall," Dylan Baker said.
Finally, the formal wear section is where the contestant and their escorts really got to show off their looks. With the boys in tuxedos and the girls in black dresses, everyone was dressed to impress.
Everyone wants to be Mr. Debonair but there can only be one. The six judges had the challenge of narrowing it down to a top five, congratulations to Ethan Quigley, Dylan Baker, Cade Stephenson, Diego Gutierrez, and Killian Trahan.
Each of these boys were asked another question and their answer is what sealed their fate. Second runner up was awarded to Ethan Quigley. First runner up was won by Diego Gutierrez.
Drum roll please… Cade Stephenson is your Mr. Debonair 2019.
"I'm excited that I won, this whole thing was a lot of fun. All the other guys did great too," Cade Stephenson said.

About the Writer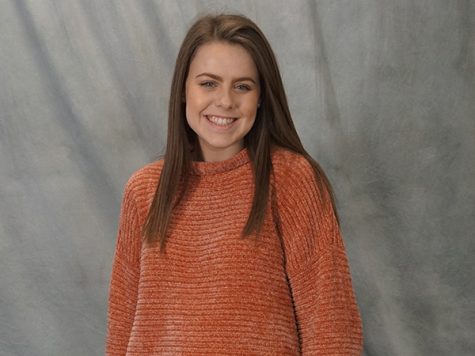 Macey Speed, News Editor
Hi! I'm Macey Speed, a senior here at Tomball High School and the news editor of the Cougar Claw!