Robotics getting ready for next competition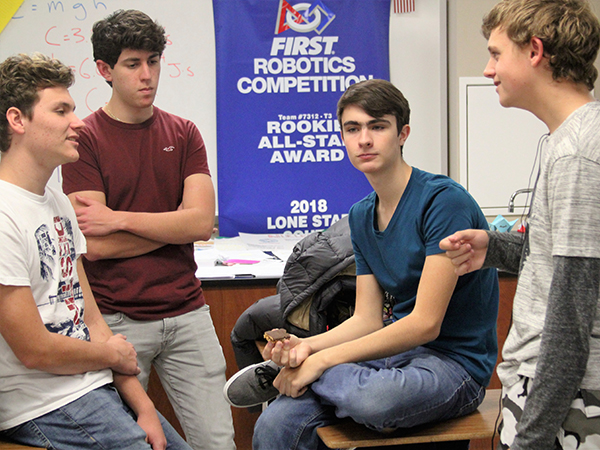 Hang on for a minute...we're trying to find some more stories you might like.
The Robotics team is preparing for their competition this Spring Break. They have been working hard on a daily basis to bring Tomball the win.
The team was first created in the fall of 2017 by sponsorship of Patrick Maguire. In their first year, they won "Rookie of the Year". Robotics is very time consuming and requires a lot of teamwork.
"We hope that the team continues to grow and we get new members next year," head of electrical Jacinto Rodriguez said.
This year, they are creating a robot that can pick balls up. Even though it looks like a simple task, the team puts a lot of effort in this robot.
They meet everyday after school till 6 p.m., and also meet every Saturday from 9 a.m. until 6 p.m.
This past President's Day week, the team hoped to finish the robot and estimates a working time of around 35 hours.
"Many people underestimate the amount of time and effort we need to spend on building a robot," robotics club member Andrew Lee said.
Robotics is one of the most time consuming, yet less celebrated clubs. Maguire has kept the team motivated through this long week and weekend woking hours.
Even though the club is practically new, they are prepared for Regionals and hoping to go to the World Competition.
"Robotics requires sacrificing a lot of our free time," Rodriguez said, "we don't mind because we know that dedication pays off."