New Miss Tomball hopes to bring changes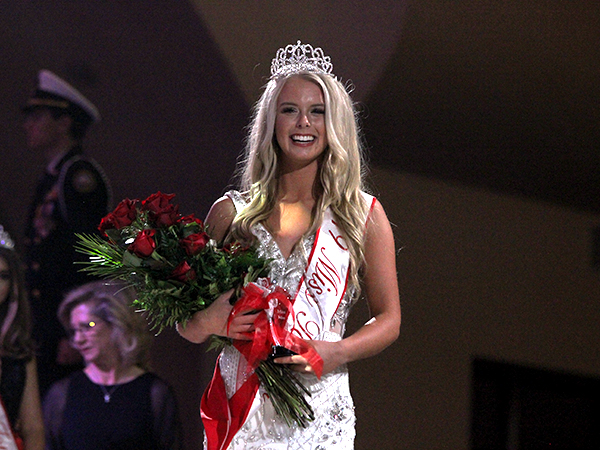 Hang on for a minute...we're trying to find some more stories you might like.
Dressed up in a dazzling white dress and wearing her heart on her sleeve, Presley Babb was crowned as the next Miss Tomball.
"I was just really shocked, I wasn't expecting to get that far," Babb said.
Babb also competed in the Miss Tomball 2018 pageant were she was named the third runner up. However, this year she decided to have fun and stress less about the pageant itself. After competing this year, she won the title of Miss Tomball 2019.
"Last year I prepared a lot because I was really nervous but this year I just kind of prepared by not stressing about it because stressing about it would be just too overwhelming," Babb said.
Babb definitely felt that participating her junior year helped her be more confident and less nervous this time.
"I just decided that I really wanted to have fun with it this year. Especially because it was my senior year," Babb said.
One of Babb's highlights about the pageant was meeting all of the girls because if it wasn't for the pageant she wouldn't have met most of them since they attend other schools.
"My favorite part was definitely getting to meet all the girls, they are so nice," Babb said.
Being a part of Miss Tomball has opened many doors for her and many opportunities to meet other girls, especially during practices.
"Definitely the practices were some of my favorite moments just because we all had a chance to be ourselves and bond and joke around," Babb said, "when we are backstage at the pageant we don't really have that much time to do that so being at the practices we are able to talk to each other and make friends."
The Miss Tomball pageant is a competition hosted by the Tomball Chamber of Commerce, where each contestant undergoes preparation for the day to come. After, the winner and in this case Babb has the opportunity to work with leaders in the community.
"I feel like if [this experience] hasn't changed me yet it will change me," Babb said.
Babb hopes to encourage other girls to compete in future year and show that being part of the Miss Tomball pageant is more than dressing up and wearing pretty dresses. It builds your confidence, public speaking ability and leadership skills.
"I definitely hope to be really involved in the community and Miss Tomball. And hopefully I'm going to try to get as many girls to participate next year just so they can see just how fun it is, how great Tomball is, and how great the people are," Babb said.

About the Contributors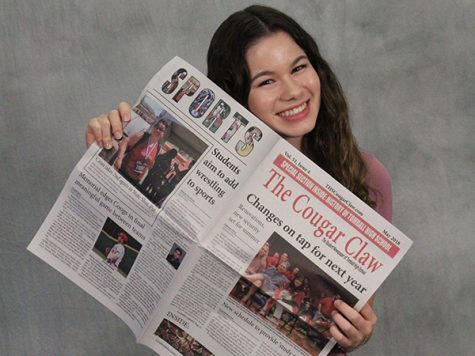 Sabrina Ulloa, Editor-in-Chief
Hi Coogs! I'm Sabrina Ulloa and your Editor-in-Chief for the year. I'm a senior this year and so excited to be working along the newspaper staff to create...