Killed called a violent drunk by roommates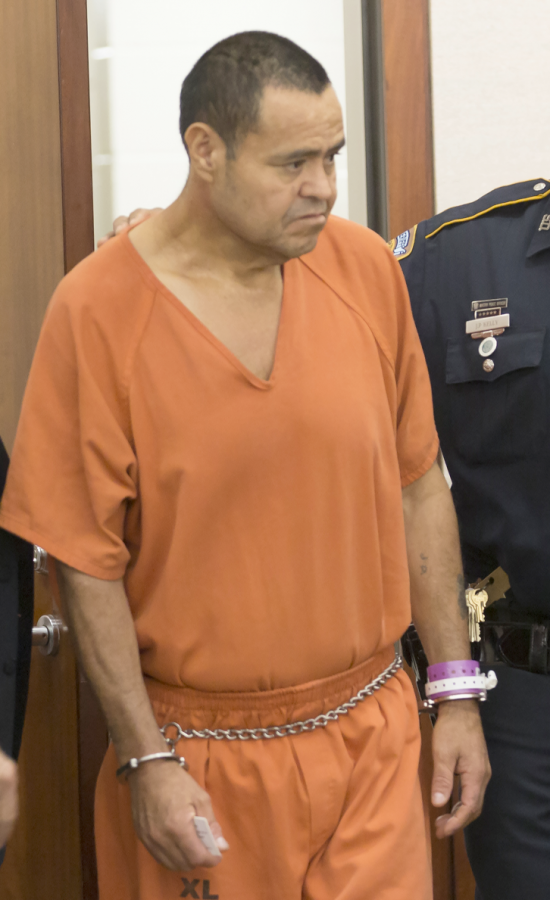 MURDER IN A SMALL TOWN
Victim remembered as a kind soul
Case Closed: 25 years after brutal murder, justice served
On a peaceful summer night in August of 1993, on the outskirts of a small town, a retired school teacher sat all alone in her small home beside the quiet railroad tracks. Loved by nearly all who met the sweet elderly woman, no one could have predicted the horrific discovery found in her home the following day.
Mildred Stallones, 82, was found dead in her home after a man by the name of Alfredo Ramirez-Rosas broke into her home, then beat, raped and strangled her.
Ramirez was a migrant worker from Mexico, but had no record of any other convictions. Still, those who knew him were wary of him.
He came from a wealthy family that owned a ranch in Mexico. It was rumored that his father was abusive and had once killed a person. Those rumors were never proven true but hinted at the kind of childhood Ramirez had as a boy.
Ramirez was said to be an aggressive person, and an angry drunk.. The more he drank, the meaner he got, friends said.
One night, after much drinking, he decided to go next door and break into his neighbor's home.
Police believe that Stallones resisted him, even hitting him with several of her canes. He became enraged and beat the elderly woman. Police said there were signs of struggle.
"He got upset and struck her in the face, numerous and numerous times," Tomball Police Detective Ron McGullion said, who said he believes it likely that Ramirez has killed others.
Ramirez admitted to the crime to his roommates the night of the murder. He then changed his clothes, put the blood-soaked ones in a duffel bag, and hid them under the house before fleeing and making his way back to Mexico.
One of the roommates told Tomball police the next morning that Ramirez was the killer. Police found Ramirez' bagged up clothing under the house with Ms. Stallones' blood covering the articles.
But it took the police department years to locate their suspect.
In a search for work, Ramirez came back to the Texas border more than 20 years later, hoping to pass through. A check-point guard at the Mexican border, in Michoacan Mexico, recognized his face off the FBI's 'WANTED' list in 2013.
Ramirez was then sent to the Houston jail where he was held for a year.
There were many rumors, and still are, of Stallone being a victim of the sadistic Boxcar Killer, spurred by her home's proximity to the railroad tracks.
"It wasn't ever the railroad killer, lots of people said it was him, it wasn't ever him," Laura Charbonneau said.
Charbonneau used to live in the home of Ms. Stallone's after the murder and after the home had been renovated and had heard many stories about the crime, many of which were not true.
In 2016, with the death penalty off the table as part of the extradition deal with Mexico, Ramirez was charged with capital murder and sent to the Harris County Jail. He was found guilty and sentenced to 210 years in prison.