Cougar Block on hold
Hang on for a minute...we're trying to find some more stories you might like.
As student are well aware of, the school is now back onto it's original schedule, without Cougar Block. At least temporarily.
The school has major concerns with the number of students using Block, as attendance was down to a small fraction of the student body logging in. Some students say they have had trouble signing in, or they just forget.
"If the APs would just look at the cafeteria they can tell people are using block, when the bell rings people get up and go to a classroom," junior Bishop Van Buren said. "They don't just sit there for both."
Many student were concerned since finals are coming up shortly.
"I don't understand why they had to cancel it today, they could have saved it till next week so it wouldn't interrupt the plans people already made,"  junior Ashley Brown said. "I was supposed to make up a major grade today but now I can't with band being pulled out of school for region tryouts."
The school will decide Monday if Cougar Block will return before finals or not until after Christmas Break.

About the Writer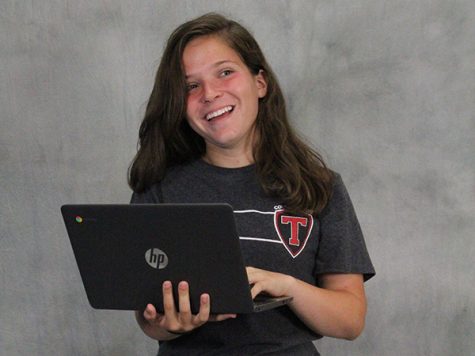 Abi Baldwin, Feature Editor
What's up guys, I'm Abi and I'm the Feature Editor for the Cougar Claw.  I'm a junior and I play tenor saxophone in the Tomball Cougar Pride Marching...