Cougar Den offers new way to learn
Hang on for a minute...we're trying to find some more stories you might like.
The senior lockers near the library were removed recently to make way for a new multifunctional room, the Cougar Den.
English teachers Allie Pruett, who is in the process of completing her online Master's degree in Digital Learning and Leading at Lamar University, and Jason Parham came up with the idea last year.
"Mr. Parham and I created the concept for the room last year as a part of the campus leadership development team," Pruett said.
According to Pruett, they were inspired by their students and the experiences they believe should be had in a classroom.
"We took the idea from our students. Our students want something different than what classes off er to them…they want different experiences, so we took the limitations we had in our classes and we solved that problem," she explained.
The belief that students today should be able to have an educational experience different than the one their grandparents' had motivated the two teachers to develop the room.
"It's not the 1800's… we should have a different way of learning," Pruett said.
The room was designed in collaboration with last year's architecture teacher and students.
"We started working on the design last year, so they already have the basic idea.It got postponed for a long time because of funding," said Houston Williams, a current architecture student.
The architecture students were key contributors to the design and were actively engaged in its creation.
"We asked architecture students to collaborate because Mr. (Wesley) Livingston was also within the same leadership team," Pruett said, "They made a couple of student proposals with things that they would like to see in it, [aft er] taking trips to some nearby colleges and looking at their learning centers to design the space."
The purpose of the room is to function as a room for teachers to take their classes to the next level and encourage them to utilize new technology and teaching techniques that may not be available in a traditional classroom.
"This gives students more hands on opportunities rather than sitting in a desk staring at the teacher for forty five minutes while they talk. Right now the modules that we're working under don't give us a chance to make the change happen."
The project is part of a larger initiative approved by Superintendent Dr. Martha Salazar Zamora, whose goals include expanding the way students at TISD learn.
"The superintendent has strategic goals for our district, and goal number one is to incorporate Process-based Learning to give students more hands-on opportunities, more opportunities to pursue their interests, more choice [and] more ownership," Pruett said.
The space was described as a multifunctional active-learning center.
"In our original design it is a transformative space, which means it can become whatever we need it to be," she said.
The innovative project though, is still on the works. Although the room has been designed, the funding of the room will be the main factor that affects how much technology the room will have.
"At the first stage we may be able to get tables and that's it, but it depends on funding," Pruett said.
At this point funding is being discussed by administrators.
"We've started the process…we just have to get the money to make it happen so we need to meet with the construction side of things to talk about our different options to make the best financial choices," Pruett said.

About the Writer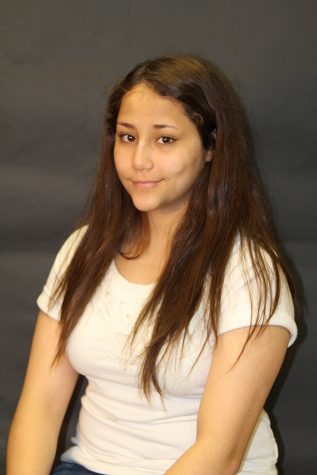 Daniela Roscero, News Editor
Hey! My name is Daniela Roscero. I got involved in journalism to explore new writing styles, but I have discovered so much more than that. I'm excited...