Voters to decide on $275M bond package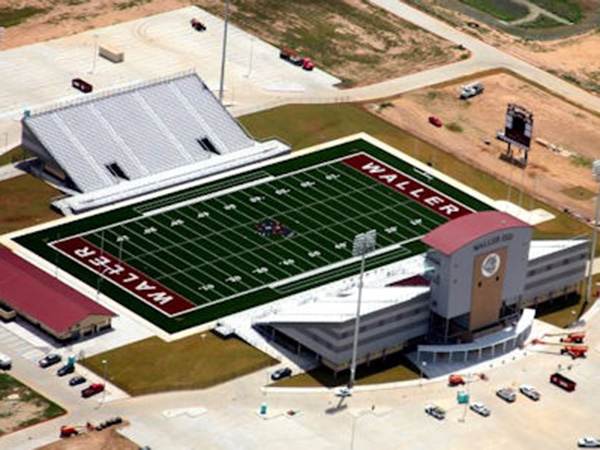 Hang on for a minute...we're trying to find some more stories you might like.
Voters will decide on a $275 million school bond referendum tomorrow.
But what is a bond?
A bond is a contract to repay borrowed money with a low-cost interest rate over time, which will provide for new district facilities, renovations at existing campuses, new technology, and additional school buses.
It will be an election that affects all of us whether or not it gets approved. As Tomball ISD continues to grow by more than 45,000 students over the next five years, two new campuses and construction of new classrooms are being proposed by the district.
To help you make sense of all this, here are "10 Things You Need To Know" about the bond election.
This is a Needs Based Bond
Projects included in this $275 million bond referendum address the most immediate needs of Tomball ISD and future planning while minimizing the impact on taxpayers.
No Projected Tax Impact
During the past ten years, Tomball ISD has sold $350 million in bonds and opened eight new schools without increasing the tax rate. In fact, the tax rate has gone down. Tomball ISD maintained a flat tax rate of $1.36 for seven years, and in 2015, the district lowered the tax rate by two cents to $1.34 and it has remained at $1.34.
Need for New Schools
Bond 2017 includes a new elementary school which would relieve Wildwood Elementary, a new junior high which would relieve Willow Wood Junior High, and an expansion project at Tomball Memorial High School to accommodate new student growth. The expansion project would also add classrooms to accommodate new growth. Tomball Memorial High School was designed to serve 2,500 students. Over 2,200 students are currently enrolled.
New Technology
Instructional technology such as laptops, Chromebooks, and document cameras will be included as well as upgrades in the district technology infrastructure.
New Ag Barn
A new agriculture project barn would be built at Tomball High School.
"It will allow students in more of the suburban areas like The Woodlands and our subdivisions to raise large animal projects. If it passes we will get an FFA barn here, located somewhere near the High School." said Sommer Thomas, the agricultural science teacher.
Thomas the said, "We are looking forward to the barn, [which] is what directly affects us."
Auditorium Renovations
The Tomball High School auditorium would receive renovations including a new sound system, lighting, curtains, and paint.
"It is necessary, your house has to have updates, your car need to be taken care of and this auditorium has been here for 23 years." said Clint Cottom, the director of theater.
When asked about the improvements and technology growth that is expected at TISD, Cottom said, "Some people are learning more about technology at church and work rather than at school."
Land Buys & Site Development for Utilities
This bond referendum would fund future land sites in the southern portion of the district and fund the installation of utilities for property the district already owns.
Buses to Address Growth
This bond package calls for the purchase over 20 air conditioned buses for new routes to accommodate future growth.
Football Stadium
Bond 2017 would fund a district stadium that could seat approximately 10,000 spectators and provide 3,000 parking spaces. The current district stadium was built in 1971 and does not meet current Americans with Disabilities Act (ADA) compliance requirements. If the district were to renovate the current stadium, it would need to be rebuilt to meet ADA requirements. Building a new stadium at the current location on Quinn Road would consume a portion of Tomball High School's student parking lot. If a new stadium is built, the district does not intend to demolish the current district stadium on Quinn Road.
"I think the bond is a great allocation and capital for tomball and I'm excited about the new football stadium as a potential place for us to play. It would increase excitement about game day," said Patrick Fleming, an assistant football coach.
Fleming then added, "The overall atmosphere of the stadium and the mutual site between us and Tomball Memorial would be exciting."
Various Additional Renovations
The front elevation of Tomball Intermediate School would be redesigned. Turf would also be added to the baseball and softball fields at Tomball High School and Tomball Memorial High School. Additional storage and means of transportation would be funded for district fine arts equipment.
One issue, however, could delay some of the projects planned with the bond. Due to Hurricane Harvey the determined dates of when changes or renovations will take place, will most likely be backed up because of higher construction costs.
All over Houston, construction crews are taking on rebuilding projects. That means longer waits for crews to be available, and higher prices when they are ready to go.
To vote in the election tomorrow, you must be at least 18 years old, a resident of the Tomball Independent School District, and registered to vote at least 30 days prior to election day. Early voting is already underway.
Editorial: Voters should back the bond

About the Writer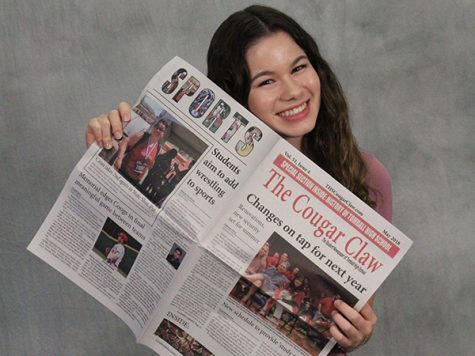 Sabrina Ulloa, Editor-in-Chief
Hi Coogs! I'm Sabrina Ulloa and your Editor-in-Chief for the year. I'm a senior this year and so excited to be working along the newspaper staff to create...