Claw staff earns state awards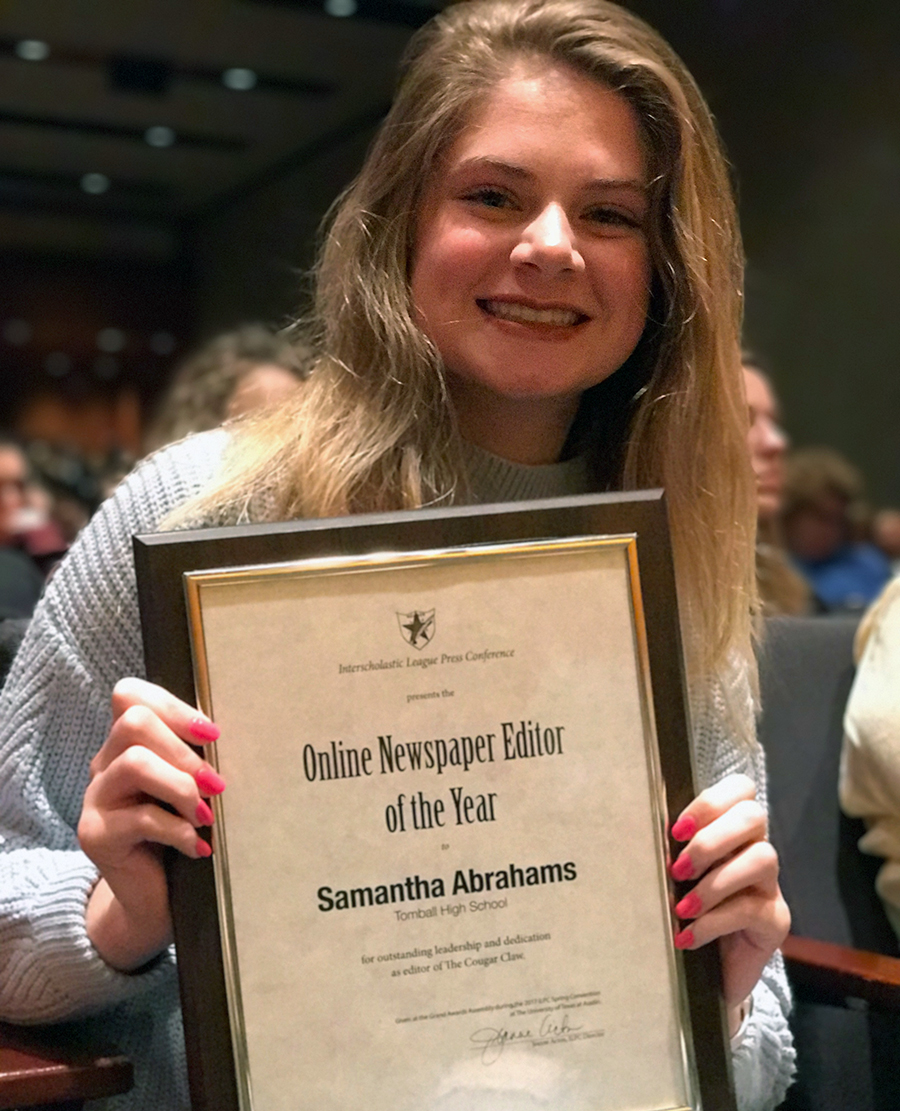 The Cougar Claw newspaper staff earned numerous state recognitions over the weekend at the Interscholastic League Press Conference Workshop, the journalism wing of UIL.
Claw editor Samantha Abrahams was recognized as the 2017 Online Newspaper Editor of the Year, the first TISD student to earn that recognition. Abrahams has been editor of the newspaper for two years.
The newspaper's website, THSCougarClaw.com, was nominated for a Star Award, the highest recognition that a Texas student newspaper can receive from the state. The staff ended up with a recognition of Distinguished Merit.
It is the first Star Award nomination for TISD.
Individual awards earned by the newspaper staff include:
Sports News Story: Honorable Mention, Daniela Roscero, Charlie Bose, Sabrina Ulloa, Tristan Brandt
Photo Slide Show: Gold Medal, Trey Gamble, Tristan Brandt, Sarah Bieker, Kaitlyn Lutz
In-Depth News Package: Bronze Medal, Daniela Roscero
Student Artwork: Silver Medal, Savannah Glander