Dio named Chamber's Citizen of Year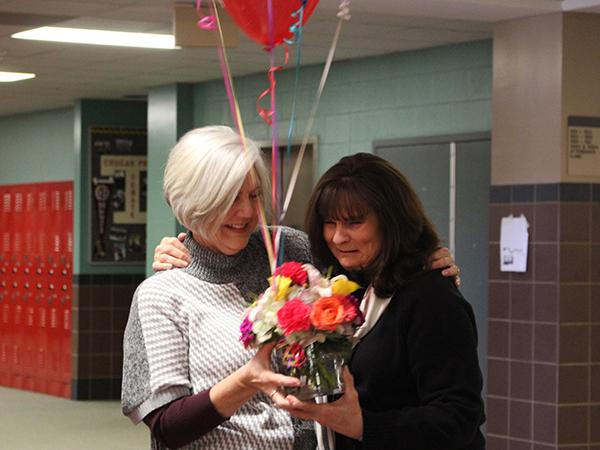 Billie Ann Dio – the student council sponsor, speech teacher and one of the most active teachers on campus – was honored today as the Citizen of the Year by the Tomball Chamber of Commerce.
Dio was suprised at lunch today when chamber and school officials, along with her husband and mother, greeted her at the front desk of the school with flowers and news of the award.
A former A+ teacher award winner and the current Mary Roach Teacher of the Year, Dio has led numerous efforts on campus to help those in the area in need. She is currently leading the Holiday Hearts program, which pairs organizations on campus with students in need for the holidays.