Popular AP Williams leaving for Memorial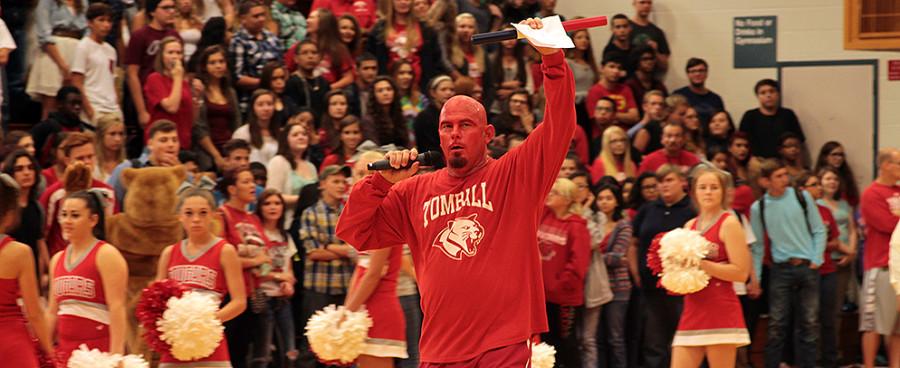 Assistant Principal Kevin Williams announced today that he will be leaving Tomball High School after 10 years, joining the administrative team at Tomball Memorial.
"Today marks a difficult day for me as it is the day that I say goodbye to a place I have called home for 10 years and a place that holds so many wonderful memories," Williams wrote in an e-mail to the staff. "There are so many people that have had an impact on me professionally and personally that I cannot say thank you enough."
Williams will be remembered for his enthusiastic work at pep rallies, often painting his bald head Cougar red and firing up the crowd. He was also the AP in charge of student programs ranging from Student Council to this newspaper.