Can't make graduation? Here are your options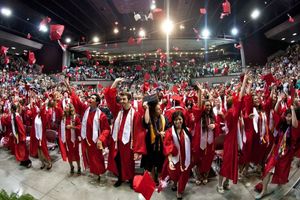 Today is finally the big day for seniors, with graduation set for 4 p.m. at Texas A&M's Reed Arena. For those who can't make the drive to College Station there are options.
First, you can watch the entire ceremony online through a web feed provided by Texas A&M. Just go to: http://tinyurl.com/THSgraduation
Or, for those who might be sitting on a flooded road somewhere, you can listen to the entire ceremony on KTTF FM at 95.3.
The same link is also good for Tomball Memorial's services later in the day, and that ceremony will also be carried live on the radio.