Counselors on hand for students dealing with classmate's death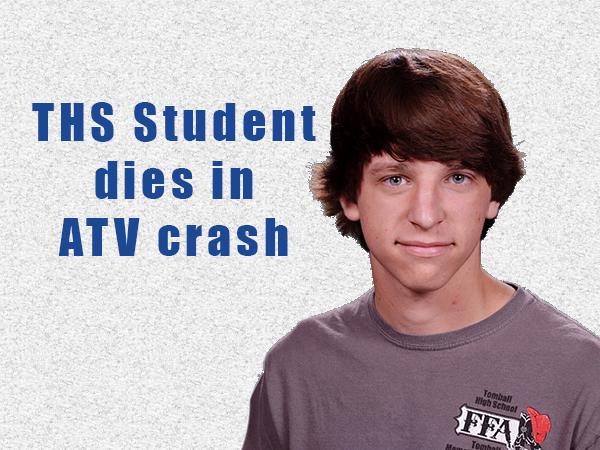 Fredrick Blake Cothren, a 17-year-old senior at THS and active member of the FFA program, died Thursday night in a four-wheel ATV accident.
The accident happened around 7 p.m., but no details are yet available.
Friends of Cothren's who might need to talk to a counselor are encouraged to stop in Room 1203 today. Counselors will be in the room throughout the day to help students deal with the tragedy.
Counselors and assistant principals will also visit his classrooms today to talk to his classmates.
There will be a candle light memorial on Saturday at 8 p.m., held at Tomball United Methodist. Information on funeral arrangements will be made available as soon as possible.