Dancing leads freshman Kustu to Nutcracker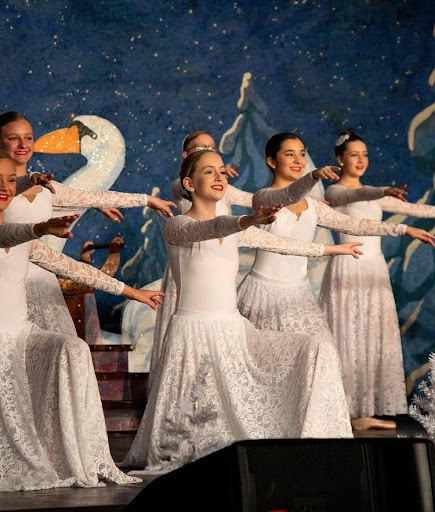 Boni's Dance Studio is holding its annual Nutcracker Performance Nov. 20 and 21. The event will take place at the College Park High School Auditorium and will showcase the dancers' growth and ability.
The Nutcracker is a ballet that has various fantasy elements. It is told by many dancers across two acts.
The novelty performance is a crucial aspect of the holiday season. "It it a very magical experience that is kid friendly and gets you in the mood for the holidays that are coming up," said THS freshman Ceylin Kustu.
The play is entertaining to all and can help people get the chance to support their community.
"It is special to me because performing really makes me happy," Kustu said. "Seeing the audience cheering is heartwarming."
The Nutcracker first originated in 1892 and was originally choreographed by Marius Petipa. It was first performed at St. Petersburg and has been an international holiday tradition ever since.
The ballet shows the dancer's hard work and also strengthens bonds between dancers.
"What makes it special is my fellow dancer friends, my amazing teachers, the people coming to watch, and honestly the music," Kustu said.
The 2021 Nutcracker performance tryouts occurred on April 19, and the dancers have been preparing ever since.
Boni's Dance Studio will show dancers of many ages who all worked very hard.
"I am looking forward to nutcracker to show how hard we all worked to make this happen," Kustu said.