From Coog to Raider: Alexis Fowlkes' soccer journey takes her to Lubbock
Senior Alexis Fowlkes has big plans for the future: graduate a semester early to play soccer at Texas Tech. 
She verbally announced her commitment over a year ago, in summer 2019. Now, in fall 2020, the next step of her life approaches quickly.
Starting when she was only 4 years old, Fowlkes has been playing competitively ever since, growing her love for the sport, and her skills. 
"My parents both played soccer," Fowlkes said, "so I kind of had to."
Her passion for the sport goes deep and makes her feel at home on the field.
"Whenever I go on the field, it just makes me really happy to play," she said. "It takes my mind off a lot of things."
But she didn't get this skilled alone. Help from her family, friends, and especially coaches has shaped her into a player fit for the Division 1 level in the Big 12 Conference.
Fowlkes has also expressed carrying her passion for soccer beyond her years in college.
"I would go pro if the opportunity comes up," she said, "or continue with college and do volunteer coaching."
Fowlkes is excited to play at this collegiate level, which will expose her to even more opportunities and opponents.
"[I'm] excited about getting out on the field and playing, and meeting new people," she said. 
Going from the small town of Tomball to a play for a large, D1 school proves that Fowlkes' hard work for years has gotten her to where she wants to go, proving persistence pays off.
Her choice of Texas Tech will keep her in Cougar red for the next four years, and she's happy with her choice to be a Raider.
"When I went to the campus it felt like home," Fowlkes said.
About the Writer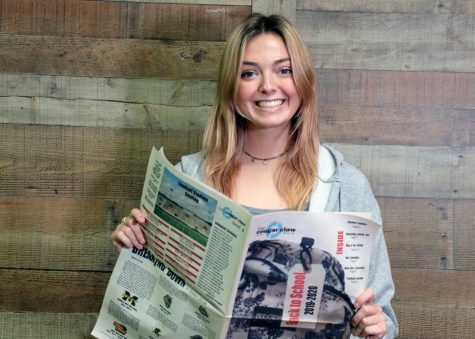 Jenna Jaffray, Editor-in-Chief
Hi! I'm Jenna and I'm the Editor-in-Chief for the Cougar Claw and a senior here at THS. I love to play lacrosse, read, write, watch basketball, and...