Tomball Eats: Every bellies satisfied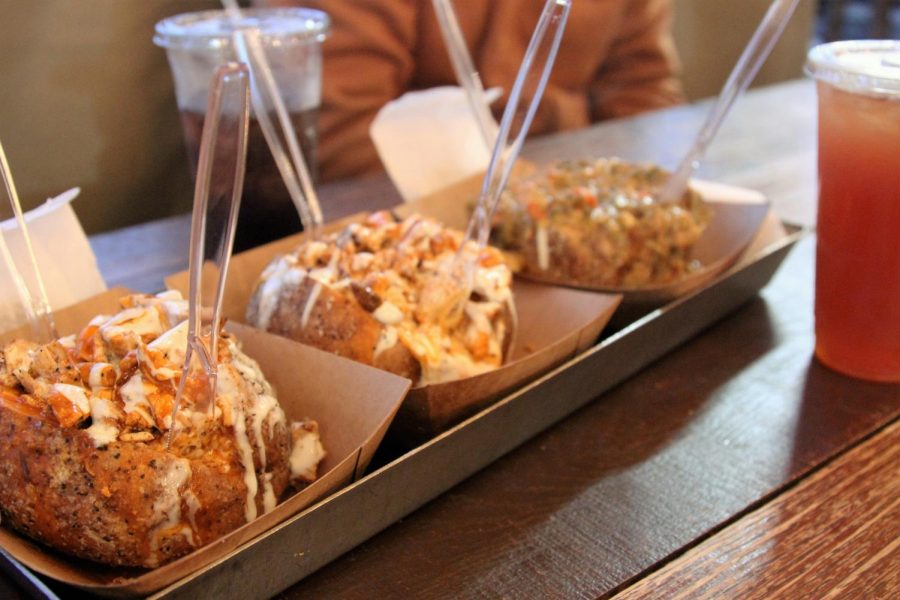 Peter Roscher, Staff Writer
January 23, 2019
Part of a series on restaurants in the Tomball area.
There is a small cafe style restaurant nestled on the outskirts of Tomball that has gained quite a buzz for its famous baked potatoes. The name is Every Bellies and it is owned by the mother, Mrs. Rich. It started off as a food truck and has grown into a permanent restaurant on 2920 just down from the exit for Salem Lutheran Church. (16918 FM 2920, Tomball) Its hours are 11 a.m. to 8 p.m. Monday through Saturday.
This restaurant is unique in many ways partly because of its food and partly because of the atmosphere. Out on the patio it has plenty of games for children of all ages to keep them occupied and out of their parents hair for a while. Such as Jenga Yahtzee and even a giant tether ball. 
The main attraction however, is the food with its most popular dishes being the buffalo chicken ranch baked potato as well as the crawfish etouffee. Now they have made the addition of adding burgers to their menu with many choices for dessert such as muffins, brownies and cookies.
With a four and a half star rating on yelp it's undeniable this restaurant has risen to fame through the hard work of its owner and the delicious taste of it's locally famous food. You haven't had a true baked potato until you've tried Every Bellies.