Best Buddies bring students together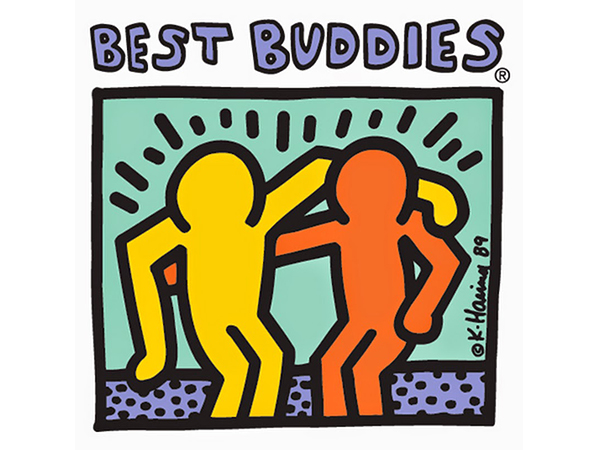 Hang on for a minute...we're trying to find some more stories you might like.
Bringing joy to someone's world and making an impact in their life, isn't what most people think of when they join a high school club. Best Buddies is not only that, but it's a nonprofit organization that promotes full inclusion of children with developmental and intellectual disabilities. Senior Devon Sayre is the student vice president of Best Buddies and takes part in making a change every day.
"Our goal is to put Best Buddies out of business," Sayre said. "Because that means that all kids with intellectual and developmental disabilities are being fully included.
"If I could describe best buddies in one word it would be impactful because not only does it impact your buddy but also your peer buddy which is the student in gen ed. It's just so life changing and an extremely eye-opening experience that a lot of people don't get to have and if you do get to be a part of Best Buddies, it's one of the best things that will ever happen in your life."
This club isn't necessarily targeted towards a certain category of students. It's open to those with a good heart and willing to make a change.
"It's not just getting to know the kids," Sayre said. "You represent them, and being able to represent the kids that don't get heard is something very strong and important because they deserve to have a voice too."
There are several takeaways and benefit from all they have to offer for those joining the program. Upon joining, you get the chance to choose between whether you want to be in a one on one relationship or be an associate member who isn't necessarily paired up but still attends all group meetings and activities. Everyone has a chance to make long lasting relationships with all those who are involved.
"This group is my family," Sayre said. "I can always count on them, and they always make my day."
Despite this being its first year, the club has been successful with several members taking part in a common goal. Meagan Hawthorn, the sponsor of the club, has personally witnessed the positive shift in the environment.
"It's really changed the dynamics of my classroom in a great way," Hawthorn said. "It's been really cool to see my students have friends come in and want to see them, hang out with them, and things like that. "
It's never too late to take part.
"We have all of our one-on-one spots filled," Sayre said. "But you can still be part of the Best Buddies and come to events that we do as groups."
When trying anything new, doubts are endless but it's about what initially triggered one's interest.
"It's something people aren't used to and it's what we're trying to get rid of, that people haven't heard of special needs or they're scared by it," Sayre said. "This is a program where you can learn that they're just like you and more often than not, you hear testimonies of the general ed kids being changed by [the special needs  students]."
The club brings nothing but "happiness," said Xander Ratliff, the Best Buddies director. He appreciates the joy the program has brought he and his friends. When asked to describe this program in one word, he said it was "great." The positivity Best Buddies brings to every member, and how the feelings of enjoyment everyone gains from it are boundless.
Making a difference is always worth your time.