Miss Tomball to be crowned Saturday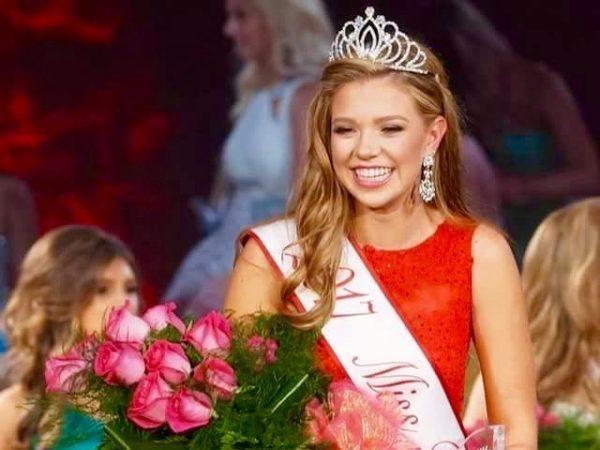 Hang on for a minute...we're trying to find some more stories you might like.
The 2018 annual Miss Tomball pageant is tomorrow. The pageant is a way for juniors and seniors of Tomball to participate and make greater connections with others and as well themselves and the community.
Many of the contestants have expressed how the pageant has made them feel more confident and develop more relations outside of their comfort zone. Last year Kyla Hall was Miss Tomball 2017 and 1st runner up was Kasey Vann, a senior who again is participating in this years pageant as well.
Kasey Vann expresses how even though she did very well last year she doesn't plan on going in to win; she is doing it for  herself and the fun of meeting all the other girls.
"I think any girl that wants to do should be involved because it is a experience I will always remember," Vann said.
Kasey is not only overall stunning but is also 3rd in her class and plans on attending UCLA. Watching her will very enjoyable and entertaining for all.
The past couple of years Miss Tomball numbers of participation have slowly been decreasing. This year there are only 18 girls that will be in the pageant. Even though the numbers are small it makes it easier for the girls to gain stronger bonds with each other.
"I just plan on having fun, and trying my best," Presley Babb said. She is a junior at THS and this will be her first year competing in the pageant. What she loves most is all the connections she has made with all the other girls and she isn't going into this to win just to enjoy the time and experiences high school has to offer.
Miss Tomball will be held at Salem Lutheran Church tomorrow night beginning at 7. The girls will have 2 outfits with a question portion of the competition. They will be scored on their little black dress and also an evening gown wear.
This years pageant should be very fun and otherwise a overall great way to start the holiday festivities. All the girls have been working so hard preparing for this day and all their hard work will show on stage.
See also: Holiday Parade this Saturday