Leaping into the dream: Beacham wins national dance competition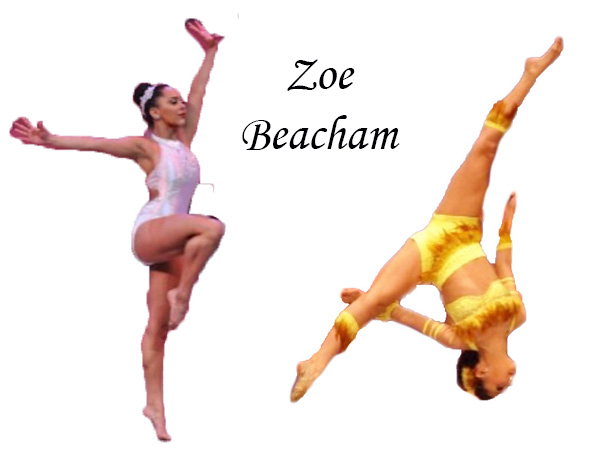 Hang on for a minute...we're trying to find some more stories you might like.
It has been a long way coming. She started dancing when she was three.
"We had no idea that I was going to like it… But I loved it," Zoe said.
Not only that–her love for dance grew with her until she developed a deep, inexplicable fascination with the captivating art form–she had found her one true passion.
"Dance isn't just about winning or losing to me, it's like…I can relate to things and it's a way to express myself. It's how I get my feelings out."
At twelve, it was her dad and her coach, Danielle, who believed in her, and who convinced her to become more serious about dancing.
"I never really had faith in myself… when I was twelve I wanted to drop dance and do cheer but my dad was like 'no because you put so much into it and I think if you start competing and going for it you can actually have a future in it.'"
Now, she is an elite dancer–the highest level a dancer can be at her age. For Zoe, dance went from being a fun extracurricular to being her dream. It's not only her favorite activity: it's a part of her identity. She isn't just Zoe; She is Zoe–the dancer.
"It used to be like a hobby, just a side thing for me…but I was like no good. I lost all the time when I was twelve…it's not just fun anymore…it's my future, it's what i want to do for college, it's what I want to do when I graduate…it's my life now."
Her goals go further than winning a national competition: she wants to become part of the BYU Cougarettes –one of the best dance teams in the nation.
"It's really competitive to get it. Like 200 girls try out and only 20 make it. I'd be crushed if I didn't get in…I feel like it's what I've been training for forever," Zoe said.
Dance is inextricably attached to who she is.
"If you took dance away from me I would be a totally different person," Zoe explained. "Dancing has basically shaped my life for so long, and it's taught me so much about discipline, [about] who I am."
Dance may be one of the most important aspects of her life, and the part she enjoys the most, but that doesn't mean it comes free of challenges.
"The most difficult part of being a dancer is to stay committed."
For Zoe, staying committed entails prioritizing dance and her team over other parts of her life. At first, expectations were intimidating, but the commitment to get better pushes Zoe to go on. Every day of practice is a renewed pledge to keep making a constant effort.
"There's been times where I didn't go to a friend's house because I was training. If I quit, all this weight will be lifted off, and I'll have more time to study. I'll have more time to be with my friends… it's just hard to stay committed because you can't halfway do it. You're in or you're out," Zoe said.
But time has been only one of the many sacrifices that came with dance. After freshman year, she had to make the decision of dropping out of the Cougar Charms to continue dancing with her other dance team, Big Texas Spring Dance.
"I realized that I had to quit it because I was wearing myself too thin…I would go to practice for Charms from like 6 to 8 in the morning, and then I would have after school practices, and then I would go straight to my after school practice with my company that I go to now, then I would have to stay there for four hours and get home at like 10, not be able to do my homework…and that was like an everyday thing."
However, she still recognizes the valuable experience being on Charms was, and admits she misses being on the school dance team.
"I'm glad I did it for a year. I wish I could still do it…Like if I could have 60 hours in a day I would love that, but I had to give it up. [Giving it up] was really hard for me because I loved being able to perform at pep rallies and on the field, but that was one of those big things I had to give up."
Commitment to Zoe means putting her all into dance–even when it hurts. A few years ago, nearing a competition, she twisted her ankle doing a leap. The doctor told her she had to stop practicing for four weeks.
"I couldn't put pressure on it, and we had a competition that weekend. I [only] stayed off of it for like two days, and I competed, it was one of the hardest things I've ever had to do because it hurt so bad, and I still will feel pain in it 'cause I should've stayed off of it for four weeks," she said.
For Zoe, it was a necessary sacrifice: her team needed her.
"It would've be different if it was just me competing, but it was like the whole team. We learn the routines in the summer and we would have had to re-choreograph because it's a team competition, too. It really was worth it. You have to have sacrifices sometimes, that's kind of what it was for me"
At the end of the day, when she dances, the routine is her main focus, and confidence is her main feeling. It has taken a lot to be there: countless hours of hard work, unflagging dedication, the determination to seek unattainable perfection, and more than one sacrifice…and all of it is present in those few minutes of glory that make it all worth it.
"When I dance I know I'm not perfect, but I know that whatever I'm doing I'm like owning it to the best I can. I feel like I'm on top of the world. You can feel… All the things you've given up to be able to be where you are."

About the Writer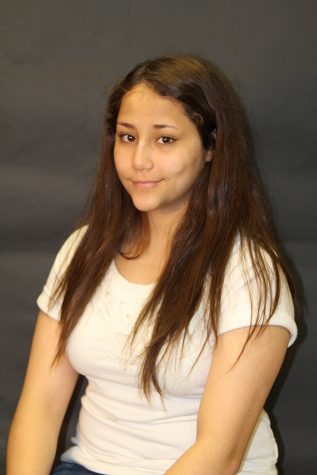 Daniela Roscero, News Editor
Hey! My name is Daniela Roscero. I got involved in journalism to explore new writing styles, but I have discovered so much more than that. I'm excited...