Student discovers fun of Robotics
Hang on for a minute...we're trying to find some more stories you might like.
Many kids are good at sports, musical arts, and artistic fashions; but this one is special in particular because she is good at something THS does not have a club for: robotics.
In fact, Alex Bellon is part of the First Robotics team for the Inspirational Recognition of Science and Technology, which organizes robotics competitions with more than 1, 390 teams from more than 39 countries. In their official website, First Robotocs is often described as 'the hardest fun you'll ever have', and 'the ultimate sport for the mind'.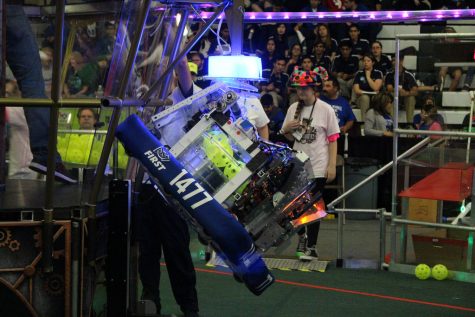 Bellon came to robotics from the team at her old school with her Recommendation of Computer Science class before she came to THS, and the intention to hone her skills in the field.
"When I moved here I saw that Tomball didn't have a team, so I looked around and saw that there was one through the Conroe ISD, so I joined that team."
"Every year, a group of high schoolers who form a team get a new game given to them every year in January," Bellon said, "then they have six weeks to build a robot, and then they have to put it in a bag and they are not allowed to touch it until competition starts."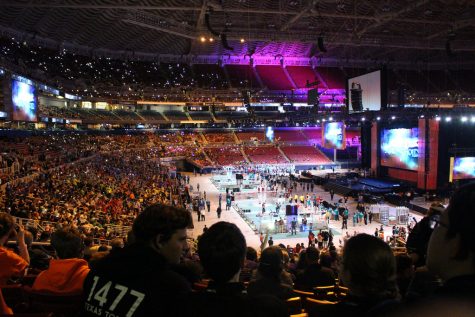 "There are eight weeks of competitions and you can go to different regional competitions," Bellon said. "And then you qualify for the World Championships at the end of April."
Anyone who is not in robotics doesn't really know what the experience can be like competing in world championships to see if their robot is the best one there. However, for those who know what it is like in these competitions can share their experiences easier than others.
"It's a lot of fun because you get to have hands on experience with STEM and robotics," Bellon said. "You get to feel the satisfaction that you built a robot as a high schooler, and you get to see it compete against all the other robots that were built."
Robotics, to the naked eye, seems to be composed of just a bunch of people building robots to see which one is the best among the others; but there is a lot more to it than just bringing technology to life in a various amounts of creative ways.
"In robotics you can do anything," Bellon said. "You could be building a robot, you could be in charge of media and taking videos of the robot and making a website and stuff."
"You could be in charge of programming or electrical things, there's so many things to do."
At one of their first regional competitions the robotics team were finalists with a ranking of second place. At their second regional they came in first, and at their third competition they came out in the semi-finals. At their World Competition on their field, they lost at the quarter-finals. That's a big accomplishment for a high school team.
"I think it's a great experience, and that if you're interested in STEM at all that you should go for it. Go and find a robotics team, or try to start one here (THS)."