Thank You, Mrs. Dio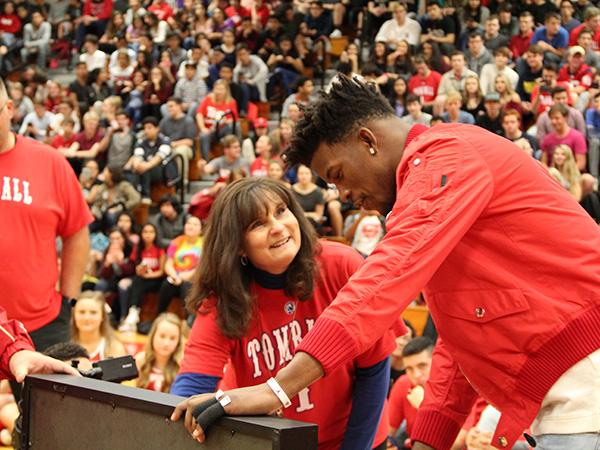 She is always first to arrive and last to leave, always there to help her students. Billie Ann Dio has been spreading her love and support at THS since 2005, and is now in her 12th year here at Tomball. "Above and beyond" is much more than a principle to Dio: It's her entire life.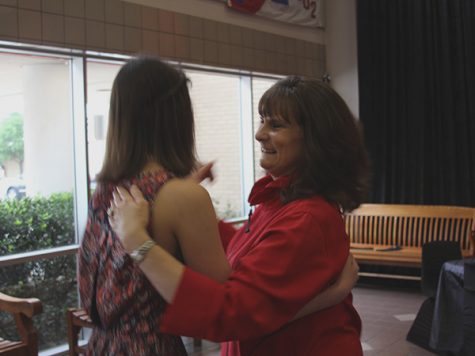 Countless students have been influenced by Dio through either her speech class or Student Council, as she welcomed them into the THS family. Her Fish Camp is a huge step in this process. 
"When I was a freshman, I started opening myself more because of her generosity and kindness," said Rebeca Kortz (11th).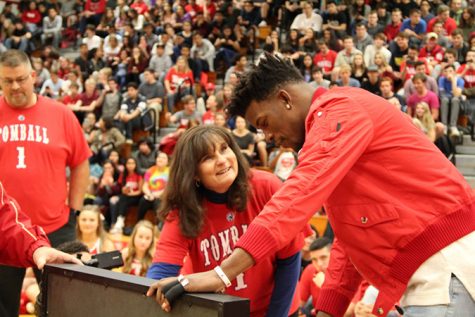 Dio's love for the students here at Tomball has no bounds. Even the students' families are impacted by this woman's compassion. Student Council, led by Mrs. Dio, collected Christmas presents for those in need here at our school, and as helped to arrange for donations for the Livingstons, the married teachers whose apartment burned just before the holidays.
"She is so selfless and courageous," said Kortz, "I wish more people were like her."
Mrs. Dio's efforts have been recognized in more than one way. As a former recipient of the A+ Teacher of the Year three times, the current Mary Roach Teacher of the Year, Tomball Chamber of Commerce's Citizen of the Year, and the Chamber of Commerce's Teacher of the Month for January, the community has definitely showed their appreciation for this incredible woman.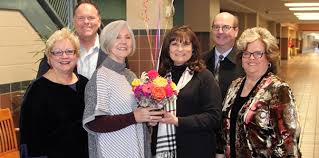 From the newest freshman to the most experienced staff members, Mrs. Dio has affected all of Tomball's inhabitants, and is well-loved by all who meet her. She is constantly working to improve the lives of those here at Tomball, through her spirit and love, and refuses to take the spotlight from the students.
"Mrs. Dio is the heart and soul of THS,"said Principal Greg Quinn, "We would not be able to function without her pushing us to do and be our best at all times."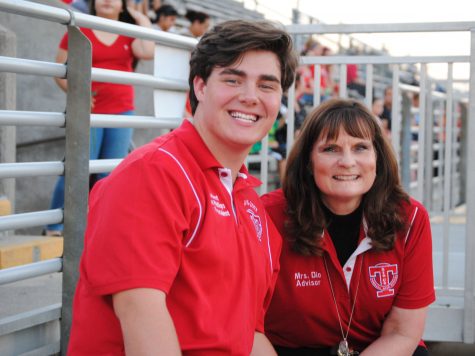 Mrs. Dio's devotion to her students has had a reciprocated effect from her students. Students as well as the staff members all call her Mrs. Dio. In Newspaper, the traditional way of referring to people is to use only their last name. But it just feels wrong. Students just respect Mrs. Dio, and she definitely deserves it. Her work has impacted thousands of lives.
"Mrs. Dio has left a lasting mark on my life," said Dylan Morgan (11th), "Her influence has shaped the way that I lead, the way that I look at the world, and so much more."
Her devotion is an amazing attribute, but she reached her place in the heart of Tomball through her dedication to the school and her hard work.
"She stays positive and works hard," said Taylor Pope (12th). "When she has a goal, she makes it happen."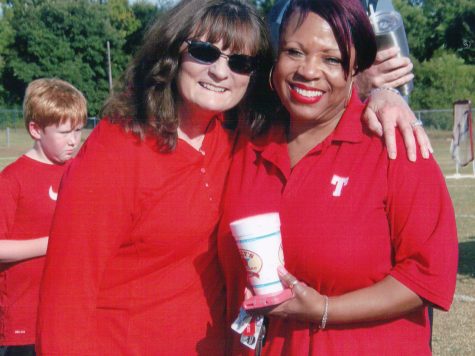 Mrs. Dio is much more than a teacher to our students. She is a friend,  determined to help in any way she can. She is dear to our hearts, and we plan on keeping her there for a long time.