Holiday history, traditions
Hang on for a minute...we're trying to find some more stories you might like.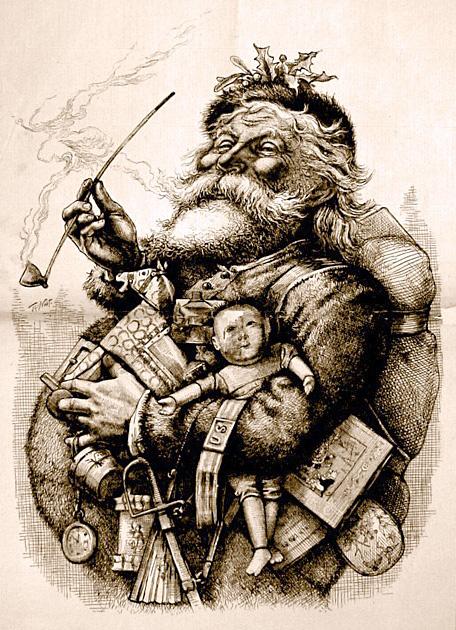 Leaving out milk and cookies for Santa, spinning the dreidel, and lighting the candles on the kinara, are all holiday traditions that have been around for decades. But where did these annual activities originate?
Over ninety percent of Americans celebrate the Christian holiday of Christmas, a holiday that began being celebrated on December 25th, 336 AD. For nearly 1,678 years the event that celebrates the birth of Christ has been recognized as a holiday, and with that recognition brings the birth of many traditions.
The first of many is the tradition of Santa Claus, also known as: Kris Kringle, Sinter Klaas and St. Nicholas. The jolly ol' elf first made his way into American pop culture in 1773 through the help of a New York newspaper. Since then, many popular stories and drawings have helped further his appearance as a symbol of Christmas.
Another Christmas tradition is the putting up of the Christmas tree. Evergreen trees began being sold commercially in the U.S. in the 1850s. The triangular shape of the trees, as believed by the Germans, represented the holy trinity. In the late 19th century, Germany started shipping ornaments to Britain and from Britain to America, in order to decorate their conifers. Though trees now are adorned with lights and garland, they still hold the same Christmas spirit as they did a thousand years ago.
One of the most popular Christmas traditions is the giving of gifts. One of the main reasons for gift giving is to remind people of the presents that were given to Jesus by the Wise Men. The giving of gifts is also representative of the gift of God's son, Jesus, two thousand years ago.
Christmas is not the only celebration that falls in the winter months. Hanukkah and Kwanzaa are also major holidays celebrated by many.
Hanukkah is not considered an important religious holiday in comparison to the significance of other Jewish celebrations, but the religious observance related to the holiday is in the lighting of the candles. For eight days, a candle is lighted each day on the menorah (the candle holder). The candles are lit from left to right, and on the eighth night of Hanukkah, all eight candles are lit.
In the celebration of Kwanzaa, an African holiday celebrating harvest, candles are also lit. The candle holder, known as the kinara, is home to 7 candles. Each candle represents a different principle of Kwanzaa. They represent unity, self-determination, collective work and responsibility, cooperative economics, remembering African cultures, creativity, and belief.  The holiday lasts from Dec. 26 to Jan. 1.