Gaming Club ready for Esports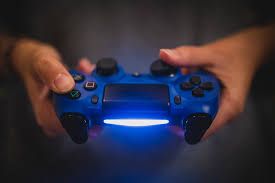 Tomball High School's very own Gaming Club is alive and ready for members. In room 1311, club meetings will be held weekly on Wednesday during C-Block. Sponsored by Sterling Sandoval, the club is more than meets the eye.
 Most assume the club is only about playing Fortnite or Minecraft when in reality, the club branches out to multiple different games that wouldn't be expected. 
"We provide a safe place for people to enjoy different types of video games," said Sandoval, "Different types of game systems and even classic games like Uno are played. Board games are welcomed too."
Besides their present day goals, the club finds something rather interesting for their future, Esports. Esports are essentially the competitive side of video games, similar to normal sports, minus athletics. 
Esports also allows everyday gamers to travel and compete. By competing in Esports, there's a chance to win money prizes along with a title for winning. 
"I haven't talked about any of that with administration," said Sandoval, "If other schools are doing it, and our school doesn't have an issue with it, I think that it would be a great idea."