Movie Review: Rogue One: A Star Wars Story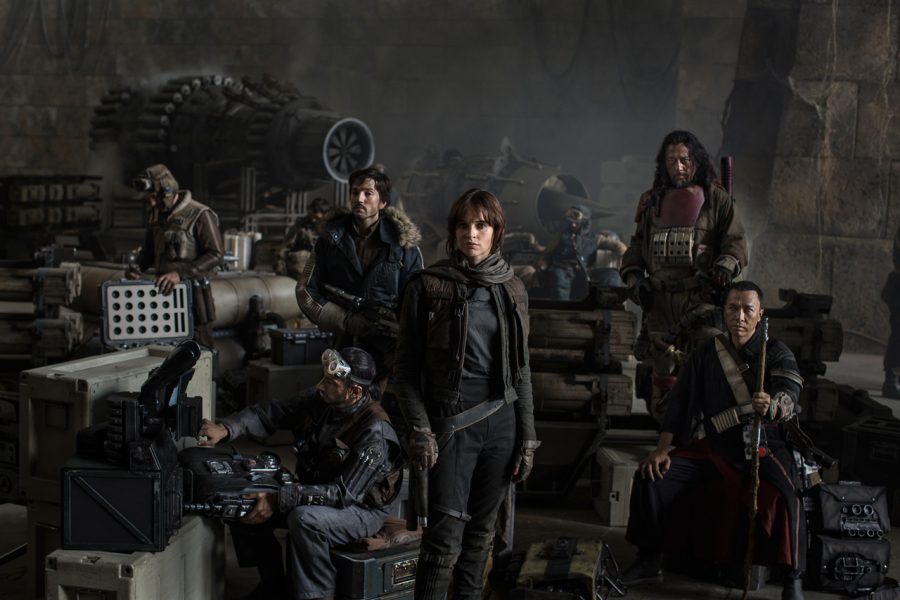 *SPOILER ALERT*
Rogue One: A Star Wars Story came out in theaters on Friday, December 16th and is said to be one of many Star Wars spinoff movies to come.
This movie takes place in the time frame between Star Wars Episode III: Revenge of the Sith and Episode IV: A New Hope, revealing exactly how the Rebellion got their hands on the Death Star plans.
The story's personal depth goes into the life of a rebel named Jyn Erso (played by Felicity Jones) and her life with an Imperial father, Galen Erso, who just can't seem get away from the Empire. Jyn is forced into hiding from the Empire and in order to keep her safe, Jyn's father rejoins the Empire and builds the Death Star.
Jyn is raised by an extremist rebel-dissident named Saw Gerrera (played by Forest Whitaker). Jyn eventually runs away and becomes a criminal.
One day while on her way to an Imperial prison, she is taken to a rebel camp by an outlaw named Cassian Andor (played by Diego Luna). There she is told about the Death Star and is sent to find a message from a rebel source inside the Empire–a defected Imperial pilot. When they come across the message, Jyn discovers it is from her father, speaking of the plans for the Death Star and how he rigged a way to destroy it without anyone realizing it.
After Jyn discovers her father is still alive after all this time, the Empire fires a city-leveled shot from the Death Star, forcing Jyn, Cassian, his droid, and the pilot to escape back to the rebel camp. The team goes and finds Jyn's father, moments before he is killed in an attack by a rebel fleet.
The rebels then return to camp once again in an attempt to gather support and go after the Death Star plans with the Senate's permission. The idea is rejected in order to keep the rebellion safe, but Jyn's team sneaks off in a stolen Imperial ship under the crew name of "Rogue One".
Once they arrive in Imperial territory and have the plans, Jyn and Cassian realize they have to get a signal out to the fleet through a shield was surrounding the planet's orbit. The fleet is then told to help destroy the shield and is successful. The plans are sent out to the rebellion as the rest of the planet and its inhabitants are destroyed by the Death Star.
The Rogue One film was an amazing spin-off to the foreseeable "A Star Wars Story" films. It gives a whole new outlook to the Star Wars movies.
About the Writer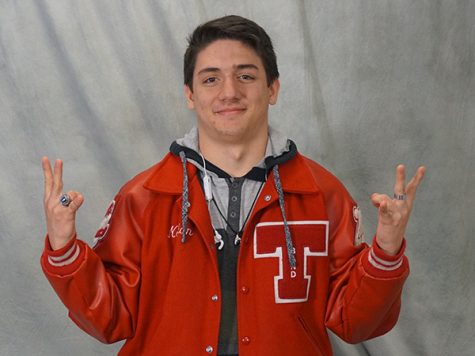 Nathan Mahaffey, Staff Writer
Hello, I am Nathan Mahaffey. I am part of the Newspaper team here at THS this semester. I am a senior, I enjoy writing stories and making people remember...