All hands on deck as ROTC hosts drill meet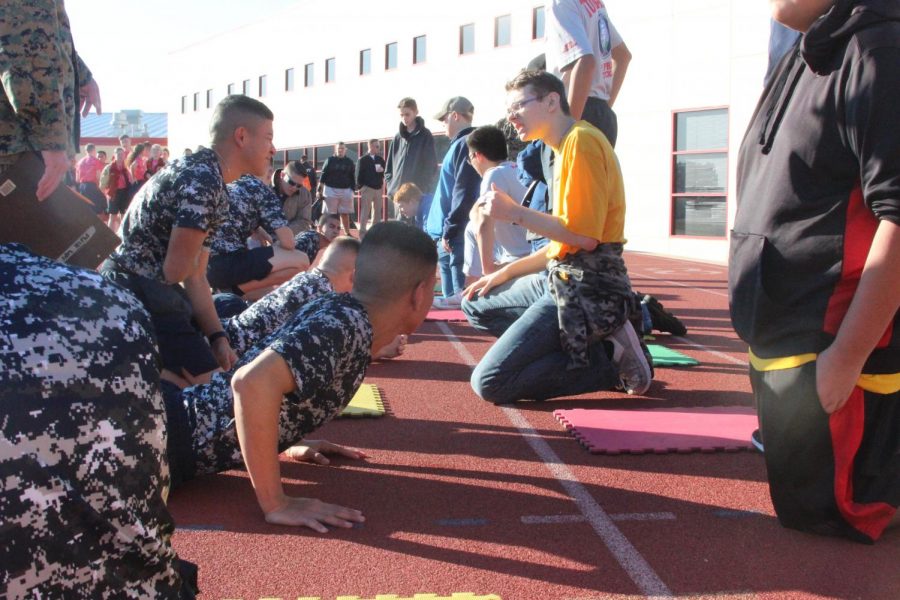 Tomball High School's NJROTC had their annual drill meet this past Saturday. Although they do not compete in this event it gives us an opportunity to raise money for the unit to offset costs for trips and this upcoming Navy Ball. This is also the last chance for the 21 schools, including Caney Creek High School, George Bush High School, and Magnolia High School, to compete for a spot at the state competition.
"We can make $2,000 whole from concessions and entries," said Cadet Chief Andew Gardner.
Cadets were at the meet as early as 5:30 in the morning to start making preparations: setting up the drill decks, the testing room, and concessions. Schools competed in academics, a physical training test, personnel inspection, color guard, and various drill. The events were run alongside booster club parents, military members/ROTC members, JROTC/LOTC instructors, members from Tomball Junior High LOTC, and others.
Schools as far as Dallas and as close as Spring came to compete. A few schools took the Naval Science Academic Test on Friday afternoon.
Students from our own drill teams judged the competitions. Hosting the drill meet allows for our own teams to reflect and learn new things.
"It shows us what different schools do," said Cadet Senior Chief Maddie Postus.
For the schools hosted and ourselves the annual drill meet was a success. For this our cadets will receive their well earned unit service ribbon for participating in the unit event. This might even inspire a few more cadets to join the drill teams.