New UIL district alignment announced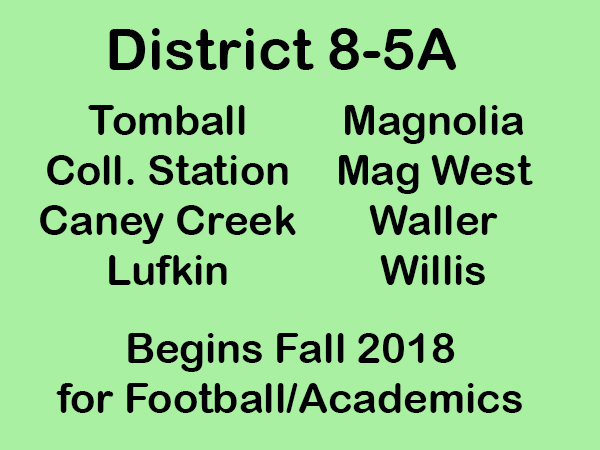 Hang on for a minute...we're trying to find some more stories you might like.
Goodbye Tomball Memorial. Hello defending state champs College Station.
Next year, UIL districts will change. Now, Tomball will be in District 8-5A, and Tomball Memorial, which has moved up from being a 5A school to being a 6A school, will be in district 14-6A.
Because of these changes, the Cougar football team will have to play in the same district as the defending state champs. However, two playoff teams from last year are leaving the district.
Athletic director and football coach Kevin Flanigan, along with other coaches in the district, are already planning the football schedule for next year.
Some sports will see a different district lineup, including basketball, volleyball and soccer.
Coach Leslie Coltrain, the girls' volleyball coach, will be seeing some new teams next year.
"We lost some of the typical teams we've played against like Mag and Mag West and Waller. We've been playing them for as long as I've been coaching," she said. "There's Kingwood and Montgomery that has dropped down, but even with them I think next season is going to be really good."
Clarke Isenhower, the boys basketball coach, also has high hopes.
"I am excited for our next season because the teams are good competition," he said. "It will be a good challenge."
Meanwhile, girls' soccer coach Martha Freisleben, expressed her frustration at the changes.
"We have battled against Magnolia for the past four years so I think it's silly for us to drive past Magnolia to go to places like Kingwood Park," she said. "We are facing new teams like Porter and New Caney that we don't know much about."
Hannah Sprague, varsity soccer player, is as unsure as her coach.
"I am uncertain about our new opponents and how good they are. I only recognize Huntsville and Willis from our last district," she said. "I liked the old district because I was comfortable with the other schools. … Now we have to start off fresh with not a lot of game tape or information."
Doug Rush, the baseball coach, likes the makeup of the new district for baseball.
"Next year we've been put into a new district, and we're pleased with that district," he said.
English department chair David Youngblood, who is in charge of the UIL academic teams, worries about the travel involved.
"What I think becomes difficult is some of the traveling, particularly to Lufkin," he said. "It also means we might have an occasion where kids might have to leave campus early to travel. I mean there's nothing we can do about it but I think that's where the problem really rises."
Youngblood's main concern was the distances and long travels the new district set up.
"The other consideration that you have then is the expense of the travel, that's bus fare and gasoline (which athletic and academic teams have to pay for)," he said. "But I think that would be the issue, the travel but also the turn around for the students so when you get back at midnight from a Tuesday basketball game you gotta turn around and get up the next day. Given the start time [at school] that we have and the finish time that they might have makes it tough."
Tomball Memorial doesn't have it much easier with their new district alignment. They move to 6A and will play against the Cy-Fair ISD schools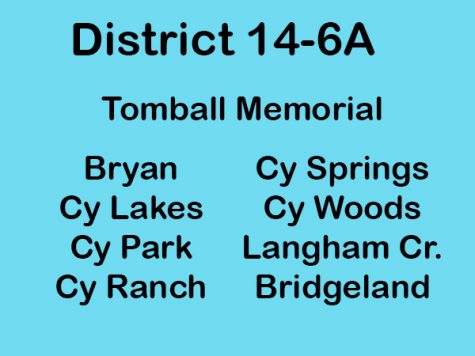 .

About the Writer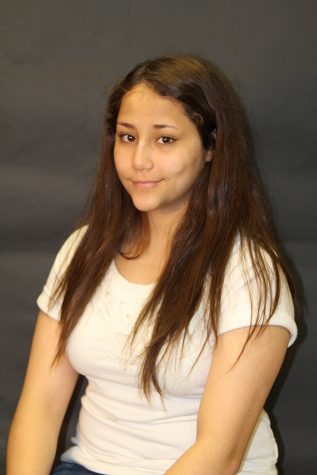 Daniela Roscero, News Editor
Hey! My name is Daniela Roscero. I got involved in journalism to explore new writing styles, but I have discovered so much more than that. I'm excited...