Former Tomball star gets second chance in new football league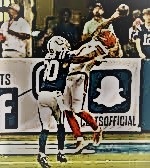 Jordan Leslie, a 2009 grad, ranks among the best athletes in Tomball history. After a brief stint in the NFL he has found a new opportunity in the recently formed Alliance of America football league.
The most recent pro football player in school history found himself out of the NFL only 2 seasons removed from hauling in a spectacular one handed grab. Jordan's career has taken him over 7,274 miles crisscrossing the country to find a job doing what he loves.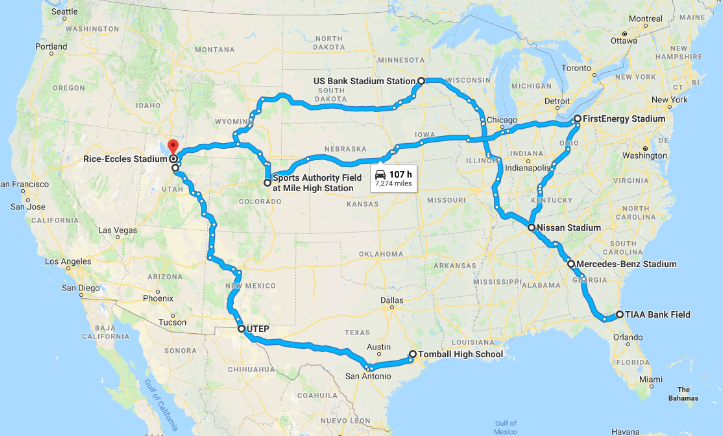 He was a standout in basketball and track but was dominate on the football field, racking up 2,526 yard of 164 catches to go along with his 22 scores. After being one of the most prolific athletes in the schools history, the former all-region newcomer of the year would sign with the UTEP Minors.
Starting his career of with a bang, Jordan was the first freshman in program history to reach 100 yards in a game. Jordan would continue to improve reaching his peck in 2012 when he lead the team in multiple receiving categories.
However, after a disappointing junior season he would opt to transfer to BYU, where the head coach that had recruited him had moved. Posting career highs, Jordan was considered one of the most explosive players in all of college football. Despite this the man with 2013 Biletnikoff hype would go undrafted.
Spending the next two years on four different teams, Jordan would sign with the Cleveland Browns and during a week three match up against the Colts he would sky up over Rashaan Melvin for one of the best catches in Browns history. Jordan's circus catch would be his only catch is his two regular season games during his NFL career.
"My first catch, obviously just being a top play and in nomination for the Catch Of The Year Award," Leslie said, "I will never forget that. But my favorite moment was when I first walked onto the field for my first play, this is what you've worked for your whole life … No matter what it is in life, if you've worked for it and you get there, it's a great accomplishment."
After being cut by the Denver Broncos in 2018, his 9th team in 6 years, Jordan would sign in the newly founded AAF getting what will likely be his final shot at a pro football career.
The Alliance of America football league kicks off Feb. 9.
Sports Editor Bishop Van Buren contribute to this report.
About the Writer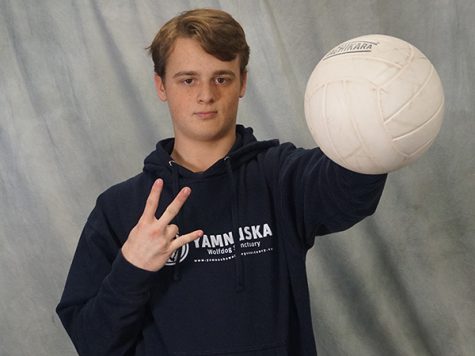 Dylan Busby, Staff Writer
I'm a senior here at THS. I'm a sports writer for the Cougar Claw, I also play for the football team. I plan on attending Arizona State University...