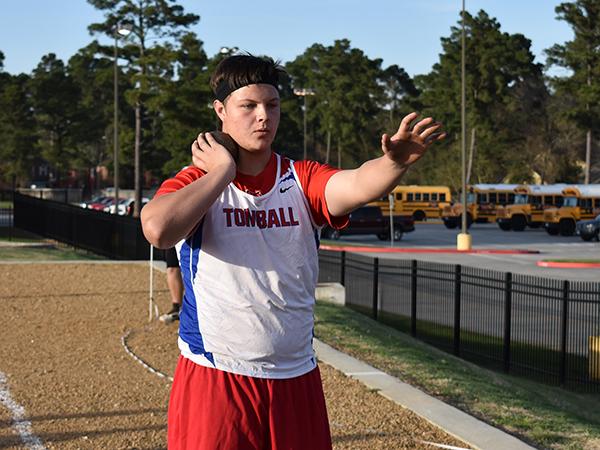 Charlie Bose
Last Thursday, the JV Track Team hosted a meet here at THS. The JV Girls team got first place overall for the second time in a row.
"It went well," Freshmen Meagan Bolton said. "We won again and the boys freshmen team did well too."
The Coogs also did very well individually. Freshman Ashley Ramsey earned first place in discus, junior Connor Scott won second place in shot-put, and freshman Raiah Conway earned first place in shot-put.