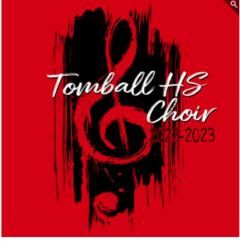 Lynn Brewer
On Sept. 10, 23 choir students traveled to Caney Creek High School to compete with other students from all around the district for a slot to move forward in the all-state choir competition.
In the end, 22 of them received high enough placement to continue through the competition, with six of them earning the rank of top ten in the district, proudly representing these students' impressive musical abilities and high potential.
Those who are moving on will have three weeks to perfect three all-new songs: God Will Give Orders/Sweet Child by Sarah Quartel, Soir D'été by Henk Badings, and The Lamentations of Jeremiah by Alberto Ginastera. Soir D'été Is even sung in French, meaning that this will be a new language a majority of these students to learn in order to audition.
"It is important to take advantage of camps and rehearsal opportunities and to practice every day," Choir director Lynn Brewer said.
Their next audition in the process, regionals, will take place on October 8th. They hope to carry all of these talented voices even further into this competition.