End-of-Course Exams: Horror for some, salvation for others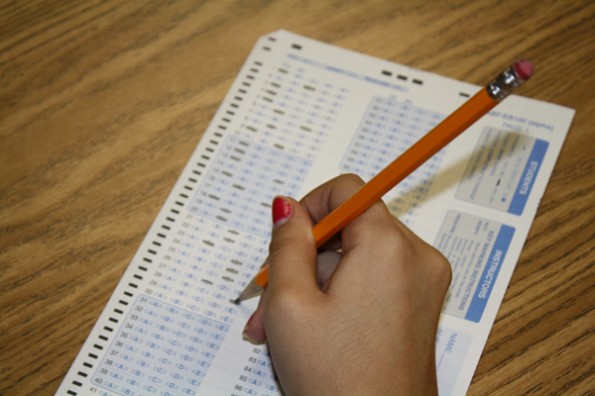 The State of Texas has adopted a new testing regimen called End of Course exams, doing away with the state's former standardized test TAKS, expected to increase the performance and expectations of students.
The EOC will focus strictly on the content of each class; each class will have its own test. The states standards are getting higher. freshmen will be the first to endure the exams."I think the freshmen would be surprised on how hard it is," sophomore Evila Valadez said, who has taken a practice EOC in the past.
According to Associate Principal Beauchamp, EOC will help students be more college ready. Students must have a cumulated score in order to graduate, based on all of the test scores the student makes.
"It will allow teachers to focus strictly on their curriculum," Beauchamp said, "and to have their main focus on their class to build deeper levels of thoughts."
Compared to TAKS, the difficulty of these standardized tests has increased. Practice-runs of the test were made, as upperclassmen know, and the student feedback has been mixed. "To me it was harder and longer that TAKS, it really has you thinking," said Valadez.
To others the prospect of the EOC is a breath of fresh air, especially those in advanced math and sciences that struggle with TAKS due to the amount of time between them learning the material and being tested over it. "I was in physics last year, and a lot of the TAKS test was about biology," senior Judi Lanier said. "It was really hard for me to take that test."
The biggest concern seems to be the lack of familiarity with the exam itself. In the future, teachers will create curriculum to teach for the exam itself, much like the curriculum that is already in place teaches for TAKS.
"It's a process," Beauchamp said, "but it's something that our school and district is committed to."