Ready To Rock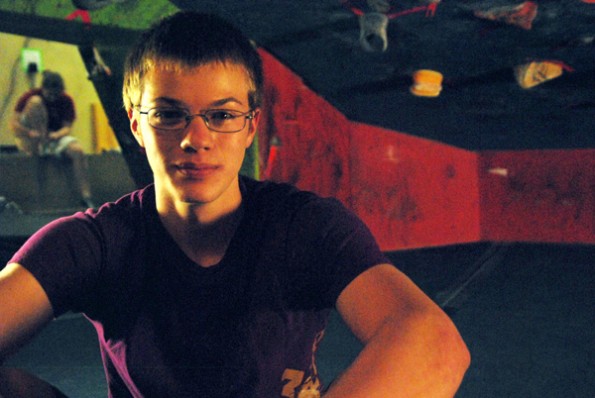 Most of us think of rock climbing as an event to do on a simple blow-up wall with a spotter who guides us every step of the way. Some of us even get nervous on a measly 25-foot rock wall.
Imagine being over 100 feet above safe ground, no spotter, and the only guide you get is a voice inside of your head telling you to grip the wall and keep going. For Nicholas Milburn,  11th grade, this is rock climbing.
"There's always a challenge with every single climb," Milburn said.
Climbing since "practically birth" thanks to his parents own interest and influence, Milburn has been many places and won multiple awards. Milburn received second place at Nationals in Scotland and second place again in Ecuador.
"The biggest challenge is the competition, along with the mental struggle," Milburn said.
Seemingly ignoring the fact that his life dangles by a rope and a halter, high above the safety of the ground, Milburn said, there's no better sport.
"It's great for everyone," he said, "beginners to advanced."